Your wedding day is a reflection of your unique love story, and the wedding ring you wear should be no different. You crave a personified ring that mirrors your individuality and celebrates your extraordinary journey together.
Our wedding rings tell your love story - a piece of art that captures your essence as a couple.
Guided by our talented goldsmith, Caranina, with her passion for connection and community, we invite you to co-create the wedding ring of your dreams. Whether it's a classic wedding band or bespoke wedding ring, we're here to turn your vision into a reality. Join us in celebrating your unique love with a wedding ring as extraordinary as your bond.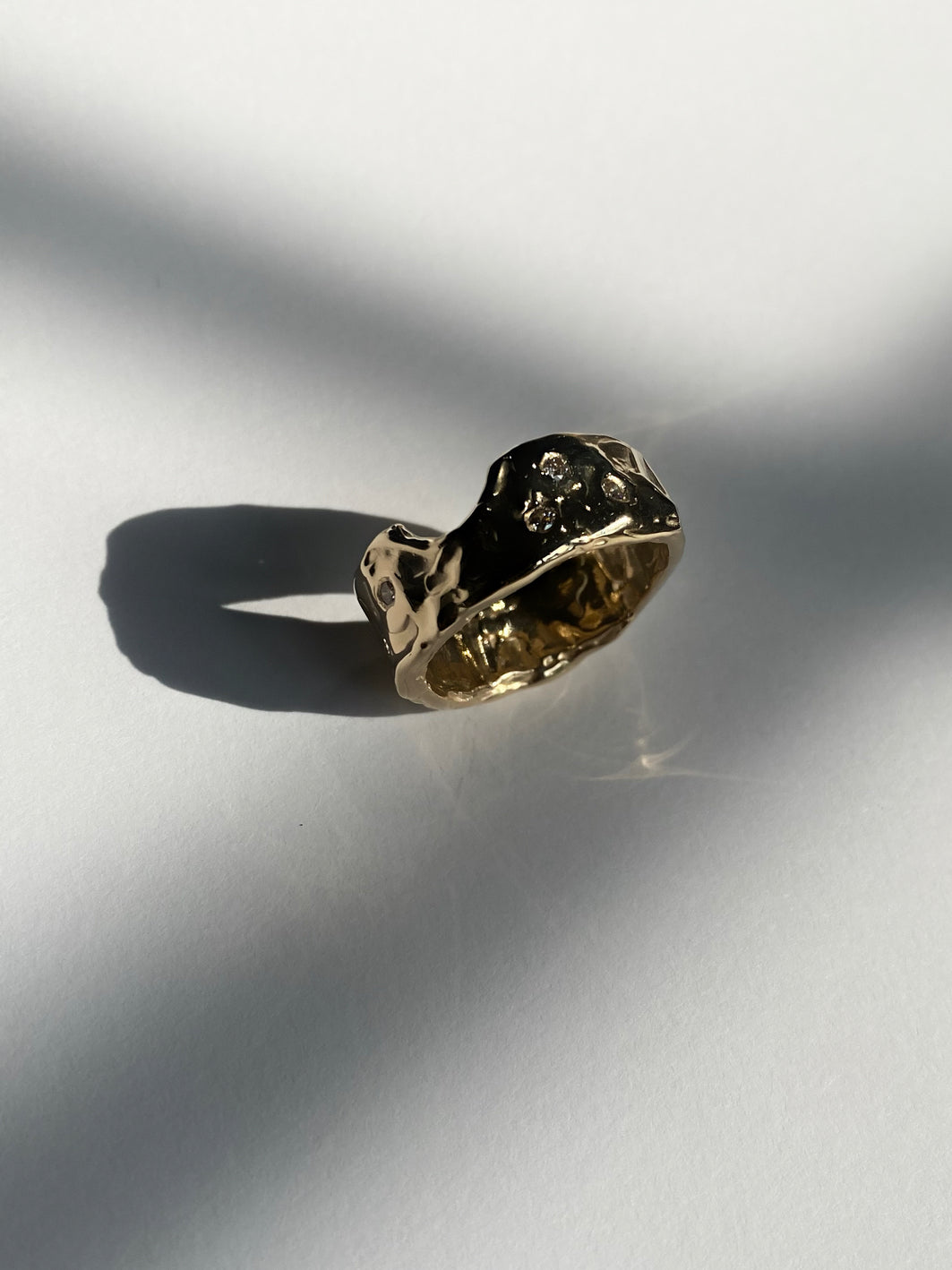 A dreamscape
Paired with her vintage garnet engagement ring, R envisioned a bold, celestial wedding band surrounding her treasured ring. We added some diamonds as stars in the band (5 to be exact, 2 on one side and 3 on the other for '23)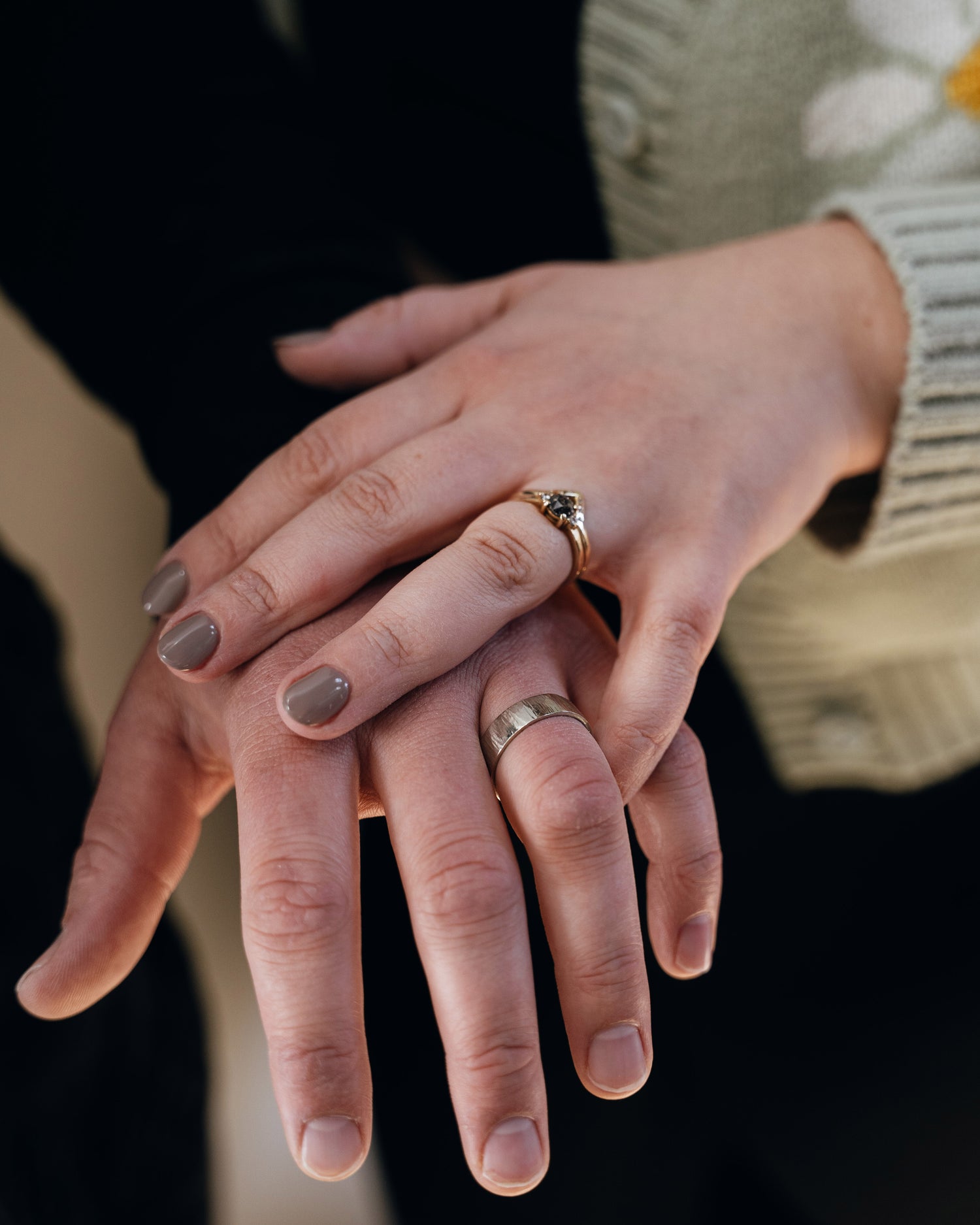 Textures
A vertically hammered wedding band, paired with a chevron fitted wedding ring with diamonds, M and B had bold geometric focused ideas for their wedding rings.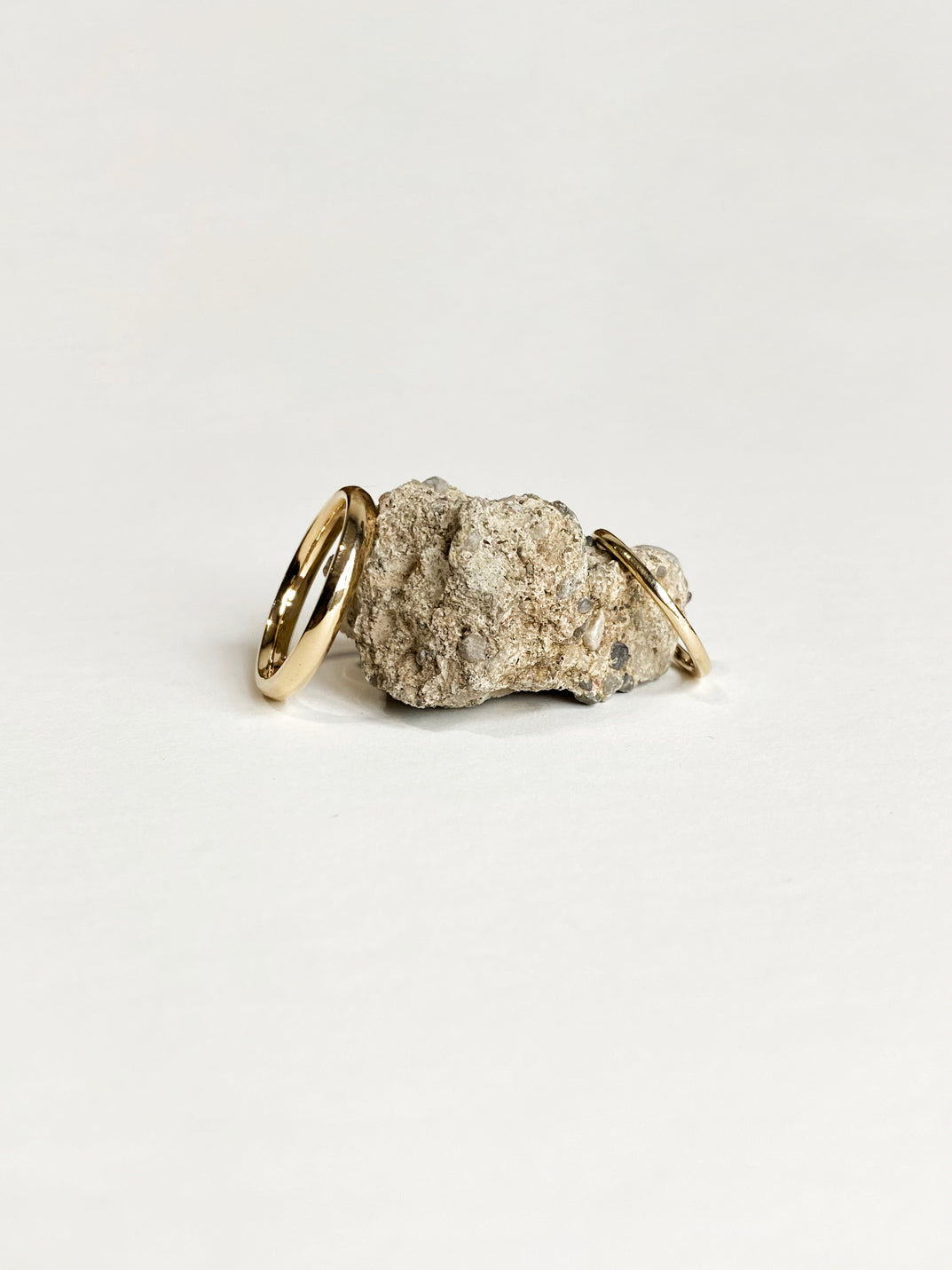 Classic bands
Simplicity captured in A and H's wedding ring set with soft edges and domed profiles. Timeless design.
Make Your Own Wedding Ring(s): Lost Wax Carving Workshop - 2 Session Series
Regular price
$275.00 CAD
Regular price
Sale price
$275.00 CAD
Unit price
per
Sale
Sold out
Share
View full details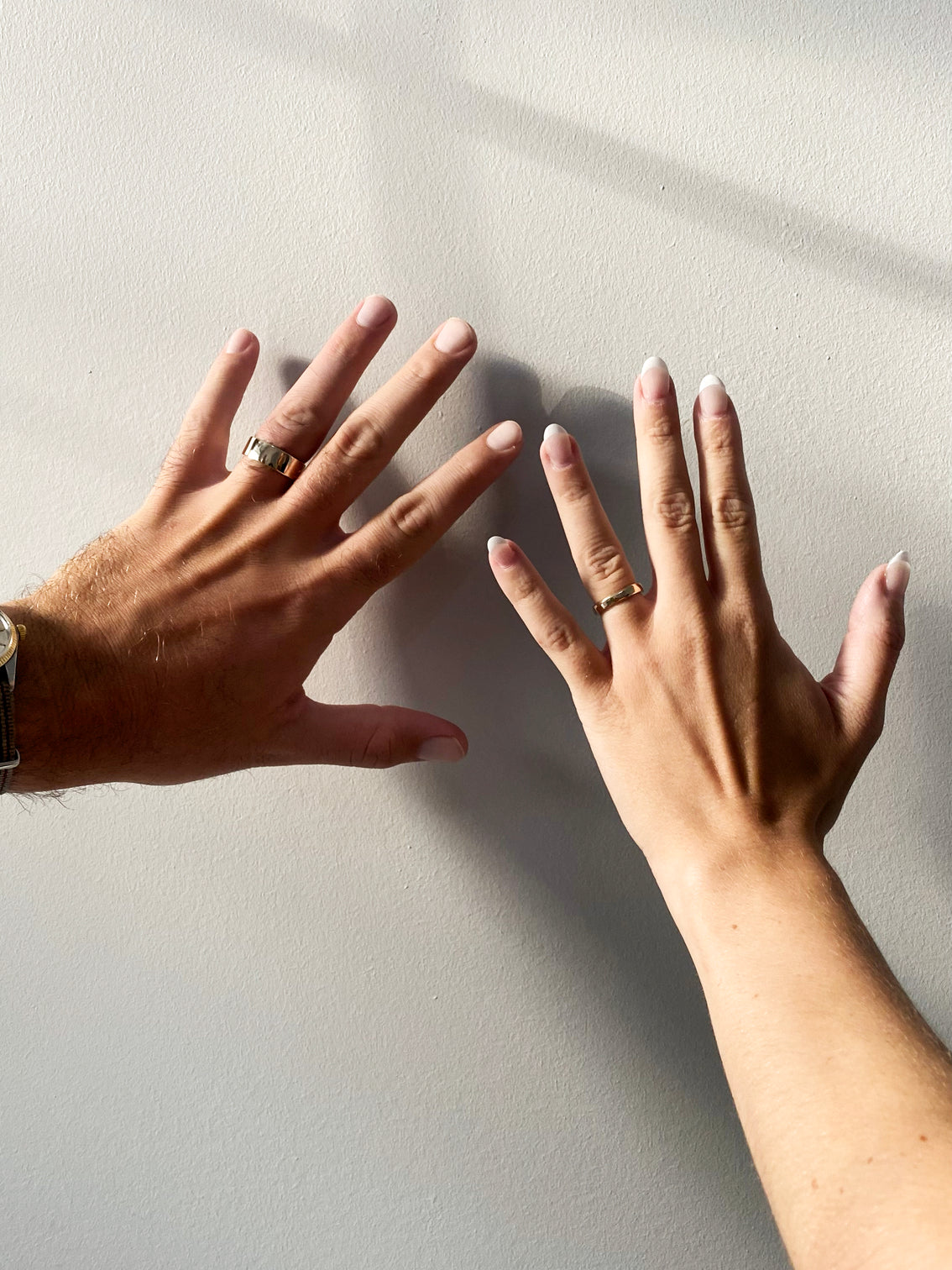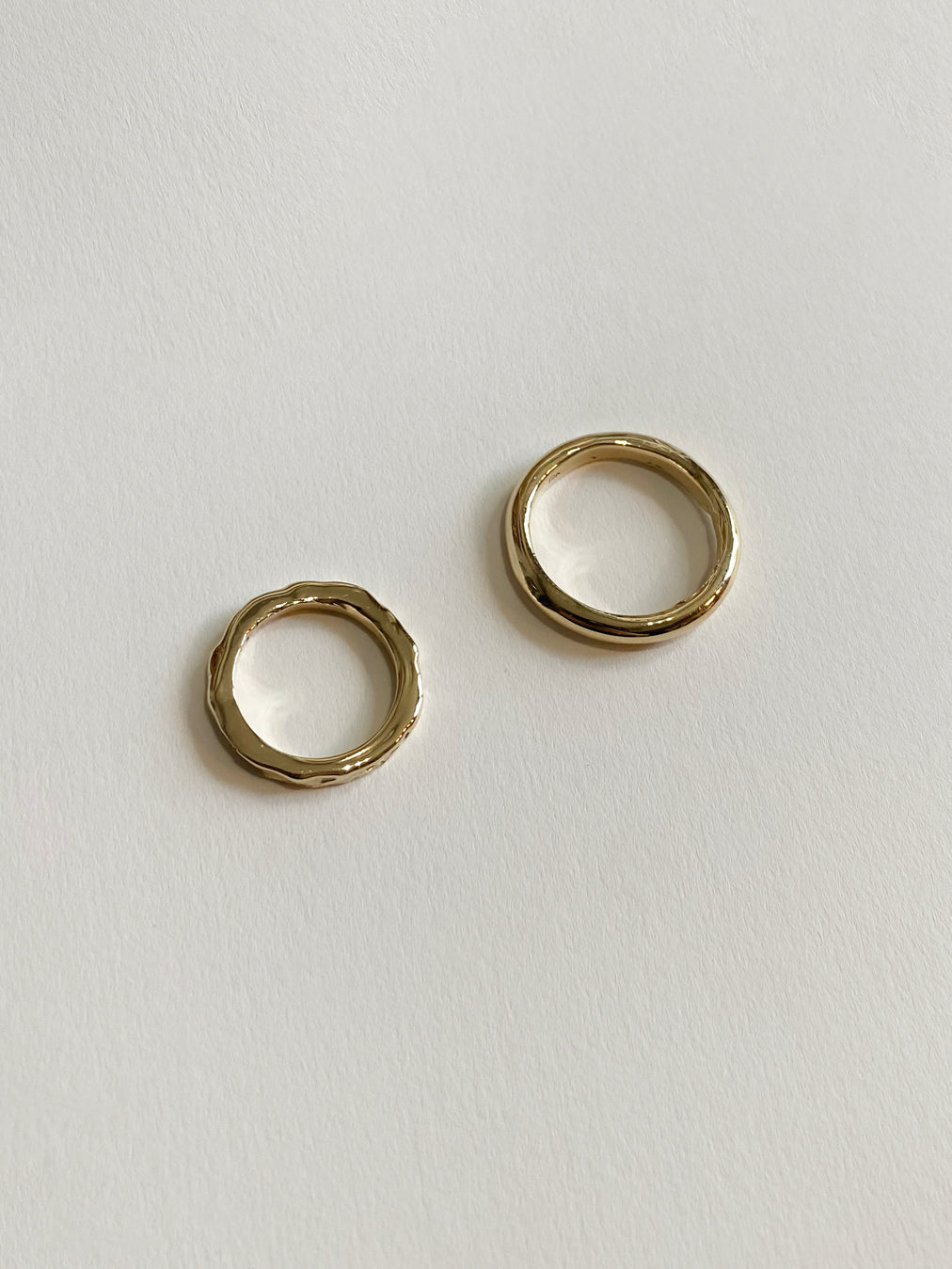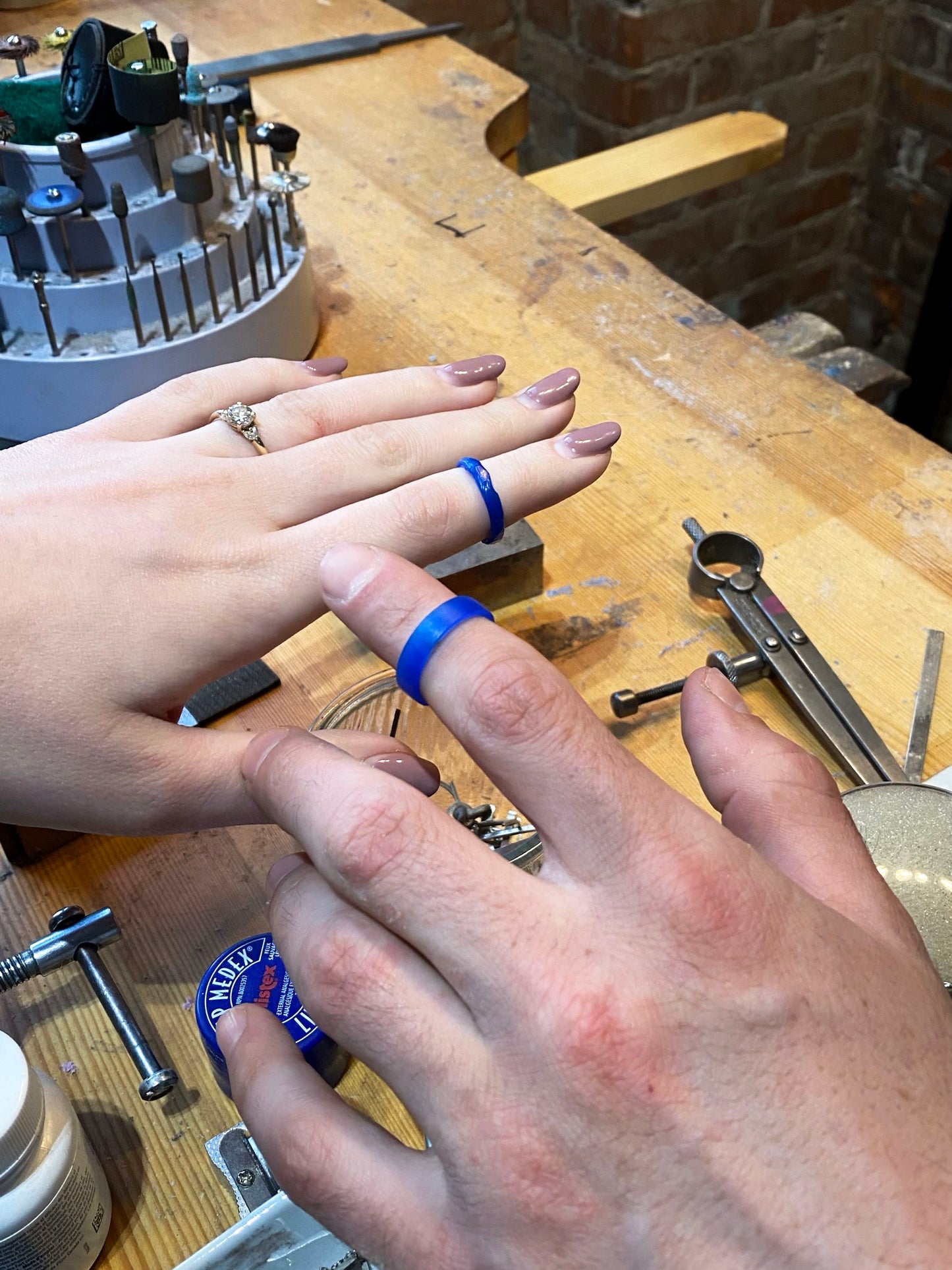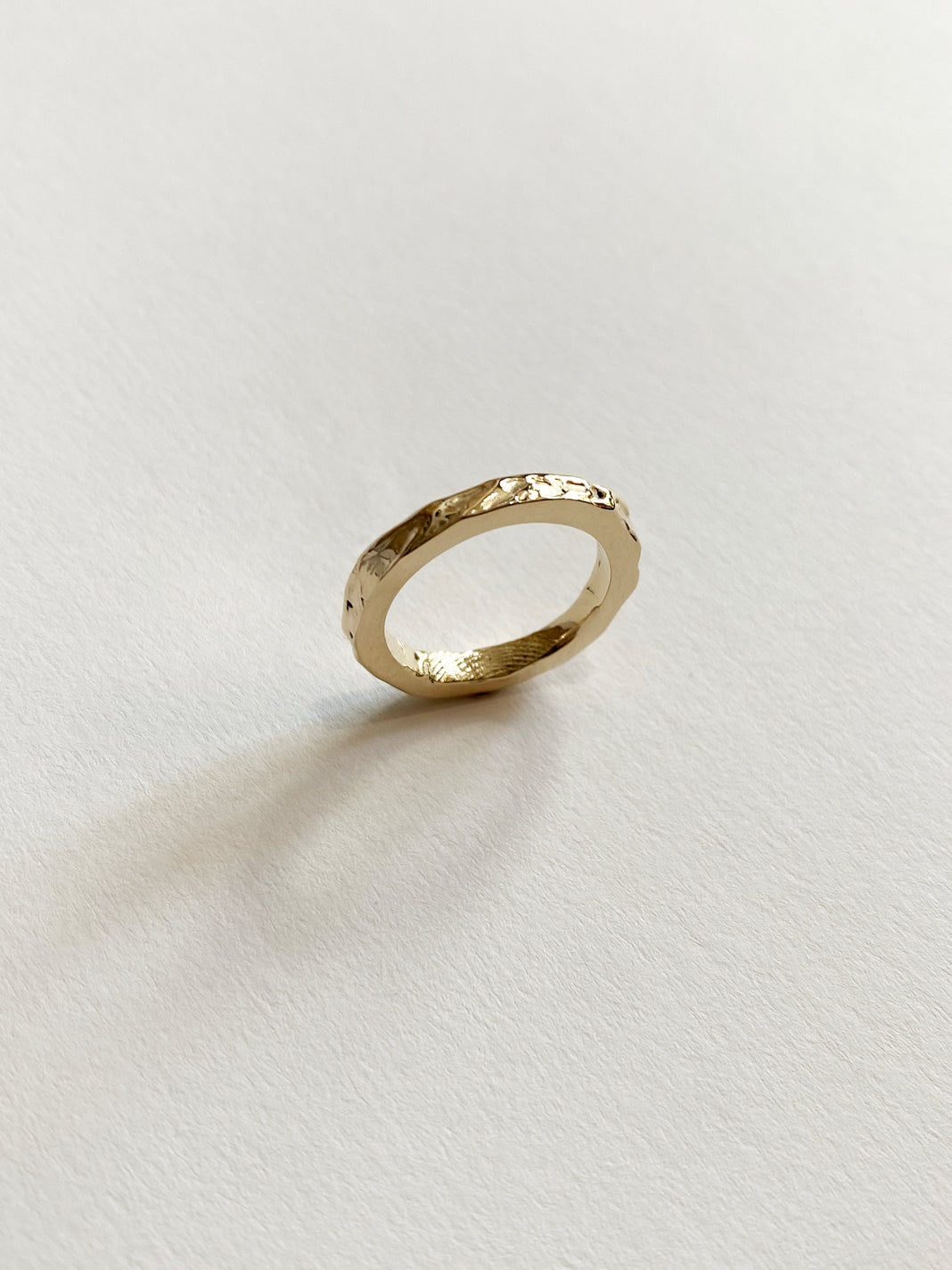 Wedding rings ready to go
Our collection of intention rings are rings with a dedication - rings with purpose, thought, reasoning, intention. To serve and remind. A moment, a thought, a person. To look inward, outward, amongst. A dedication, spoken through an embrace of gold. We have a variety of high polished and textured bands to choose from, all made to order just for you.
Often asked about
How far in advance should I reach out for wedding rings?

Typically all of our custom jewellery takes 8-12 weeks for creation. The more ahead of time you are with getting started the better. Your rings anareincredibly important and something we would never want to rush through. All the tiny details need the time taken on them.
Do you offer wedding ring workshops?

Yes we do! For an individual or couple who would love to add their personal touch into the fabrication of their ring - this is a great way to do it! You'll be immersed with carving and polishing up your ring. Check out all the details here!